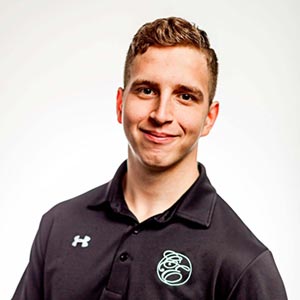 DJ Mike Crow brings an easy going and service providing personality to the table. While helping manage the company, Mike provides our signature DJ services for many events each season.
His personality while making announcements, is fun and inviting. Like all Crow DJ's, he'll work with you to create a perfect event. From weddings to private and corporate events, Mike is prepared. His knowledge of music spans from oldies to new hits. He plays a variety of music and always tailors the music to fit your tastes while providing the soundtrack for the event.
During your initial consult, Mike will assist you with figuring out your goals for music and itinerary. He'll find out what your vision is and walk you through the fun of making it come to life. You'll be able to test out lighting and even create your own colors. Mike will let you try the photo booth and explain how it ties into the whole process. You will enjoy meeting and working directly with him. His experience will put you at ease as he will ask you questions and be patient when you ask your questions. Mike's philosophy is simple – provide entertainment solutions.
On the day of your wedding, Mike will arrive 2 hours before go time to make sure everything is ready to go. If your ceremony is in a separate location on site, he will provide the sound support needed for that. Before arriving he will have everything mapped out. Mike provides a fun and elegant vibe at weddings and will run the show without being the center of attention. He knows how important your day is and works hard to make sure you get beyond what you expected.
In addition to being a DJ with Crow, Mike is one of our Community Wedding leaders and assists each year with making it special.
"Just wanted to say thank you again for being a part of our big day! You definitely kept the dance floor going and everything smooth!"