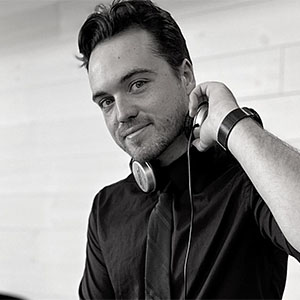 Ricky is a great choice for your wedding as he brings the energy of a great mix to every event. As a performance DJ, Ricky mixes songs for the dance floor when appropriate while catering to you and your guests. The range of music spans the globe with everything from Classic Rock, Motown to current hits. Ricky will work with you to tailor your event.
Whatever the event needs, Ricky will play it and keep things going in the right direction. Like all of the DJ's at Crow Entertainment, Ricky works with each couple on their music, itinerary and event logistics. You can expect a friendly, smooth, fresh experience. From prep to performance, you will be very pleased. To quote DJ Ricky, "you will be treated like a human and your perspective will be understood." 
Music tastes include popular dance, EDM, Hip-Hop, Rock, Country, Oldies, Motown, 80's & 90's to current & general mixture including your special requests. Every event is tailored for you.
Ricky Joined the Crow team in 2013 and continues to be a crowd pleaser.