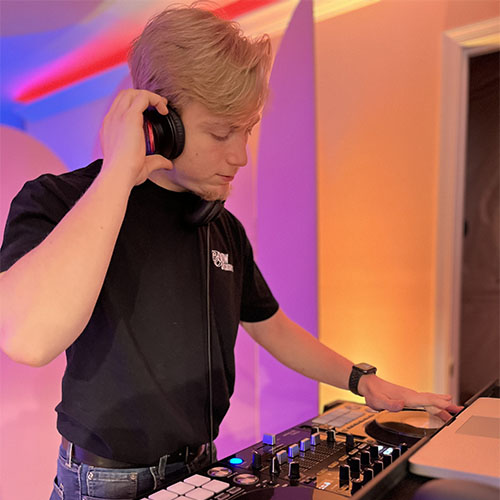 DJ Anthony has been around music his whole life. As a musician, teacher of music and all around talented guy, he is ready to serve at your next event. Anthony will bring your vision to life. You are sure to enjoy his charming personality and his attention to detail when it comes to your wedding. He will work with you to plan your event and help shape your special day. From reading the room and handling your special requests, he will create the perfect itinerary and soundtrack just for you.
As a professional DJ/Emcee, Anthony will make sure your event stays on schedule in addition to providing crowd pleasing music to keep the energy up.
In addition to his DJ responsibilities, Anthony is one of our Crow Town Live musicians. He plays several instruments and teaches music.