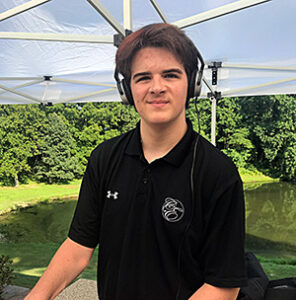 DJ AA-Ron, (Aaron Crow) is the latest Southern-Maryland born and raised DJ to join the Crow Entertainment team in 2018. He is learning under the leadership of the team. Aaron has successfully performed at many events and is looking forward to being the DJ for graduation parties, birthday celebrations and especially school events.
Aaron turned 18 in 2020 and is now moving into larger events that require his skillset. He is training on weddings as of 2021 and will be added to the roster of wedding DJs once he has several hundred hours of time in the field as a wedding production assistant.
During his training he will be shadowing several of the professional DJs until he is promoted to wedding DJ.