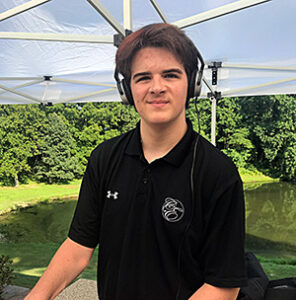 DJ AA-Ron, (Aaron Crow) is the latest Southern-Maryland born and raised DJ to join the Crow Entertainment team in 2018. He is learning under the leadership of the team. Aaron has successfully performed at many events this year and is looking forward to being the DJ for graduation parties, birthday celebrations and especially school events during the 2018-2019 seasons.
Aaron is home-schooled and has connected with the homeschool community academically and socially as the official homeschool DJ of Calvert County. This is a great outlet for him.
A fellow music lover, Aaron also produces his own music and has great timing on the turntables with the beats! He's definitely a Crow DJ and ready to take your event to the next level.