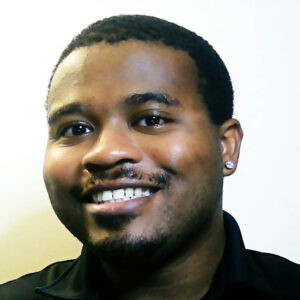 DJ Steven is a music enthusiast and is an endless supply of musical ideas for your special event. Steven officially joined our team as a Production Assistant in early 2021 after an internship in late 2020. He works hard and loves what he does.
As a DJ, he handles special events such as birthday parties, Anniversaries, private events and more while he continues to train with the team on weddings. He will serve at over 100 weddings between 2022 and 2023. He is committed to making sure each event is excellent and exactly the way you envisioned it.
Schedule a chat with Steven. He would love to be a part of your story on your special day.