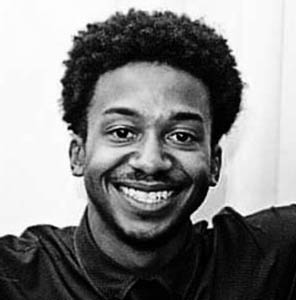 Rahn is a fun DJ that plays all genres of music and loves to explore your favorite requests. Mixing and producing are some of his favorite things to do. For your special event, Rahn will make all announcements, stay on schedule and help the crowd to keep moving. Rahn is a full time performance style DJ and is an important part of our production team as well. When it comes to your music, your story, Rahn is happy to be a part of it.

Kind Words for DJ Rahn:
Kelsey W. , married on 06/19/2021



The Dance Party was Epic
DJ Rahn MADE the dance party at our wedding – so much so that within several days, my engaged friends who attended our wedding immediately booked him for their wedding! We had SUCH a great time on the dance floor and he really took into account the music styles we liked, our preferred vibes and catered to our crowd. Before the wedding I sent him several playlists so he could get a sense of the style of music we liked for each part of the wedding (pre-ceremony, cocktail hour, dance floor) and he was able to weave our style into the crowd to make our wedding TRULY feel like it was OUR party. We interviewed a LOT of DJ's and a lot of companies – but the personalization that Crow and Rahn offer is worth it – especially if you have a sense of the particular songs you want to hear on your special day! Can't wait to hit the dance floor with DJ Rahn again at our friend's upcoming wedding!