Event Production
Allow us at Crow Entertainment to turn what would be an ordinary celebration into an event of a lifetime. Below, see a sampling of many event production enhancements we offer. Our goal is making your event amazing. Check our our video for ideas…
---
Up Lighting
Creating a subtle ambiance for your event is easy and fun to do. Simply tell us your wedding color(s) and we match them with the energy-efficient LED uplights. By placing them in certain areas in the reception room, we can create a glow that matches your decor around the room. We also can have your wedding colors fade between one another during your event so a more subtle ambiance. We also can sit down with you and show you examples of the lighting so you can get a better feel of what the lighting will look like at your event.
Up LightingChoosing the right lighting for your event is important. Here at Crow Entertainment, we make it simple to add lighting to your event whether you have us as your DJ or not. We have employees in the office that can walk you through the easy process of deciding which lights to have at your event.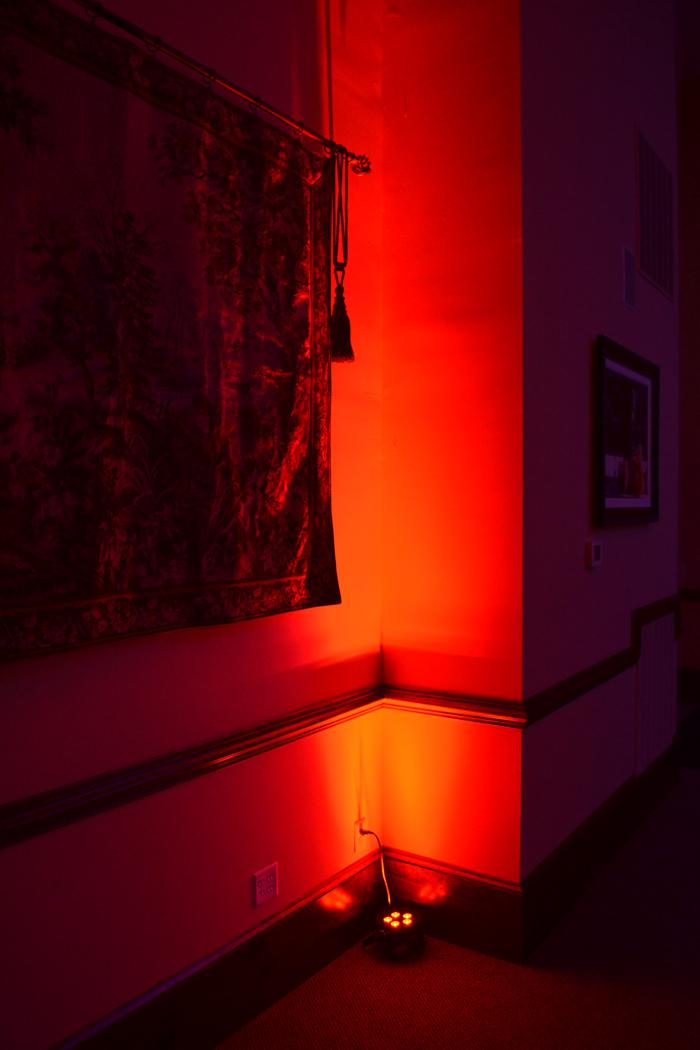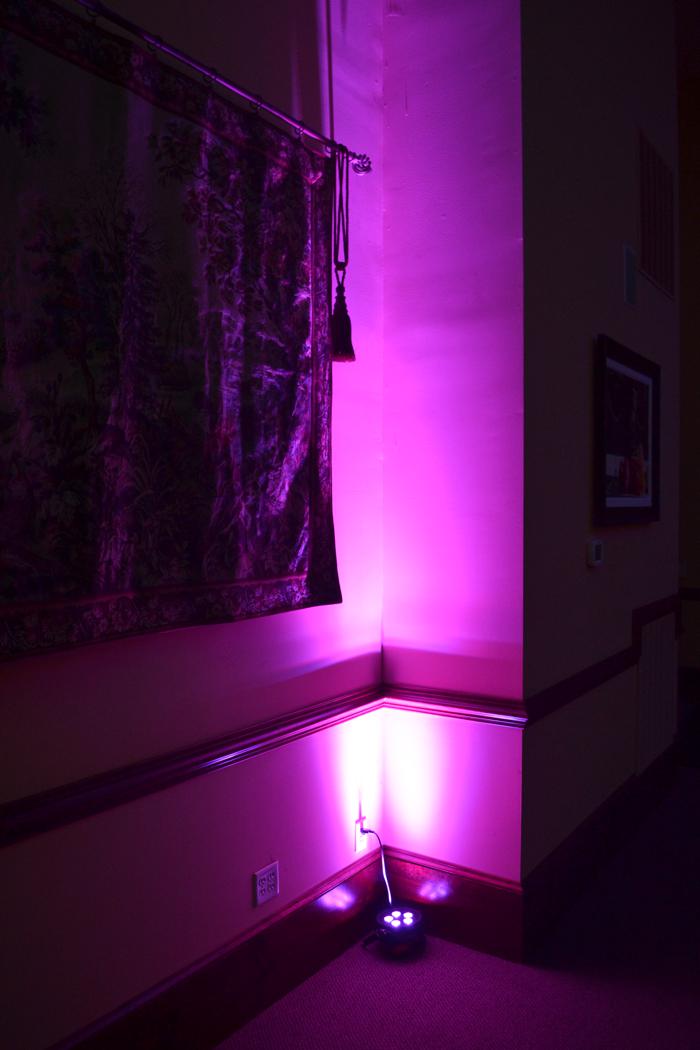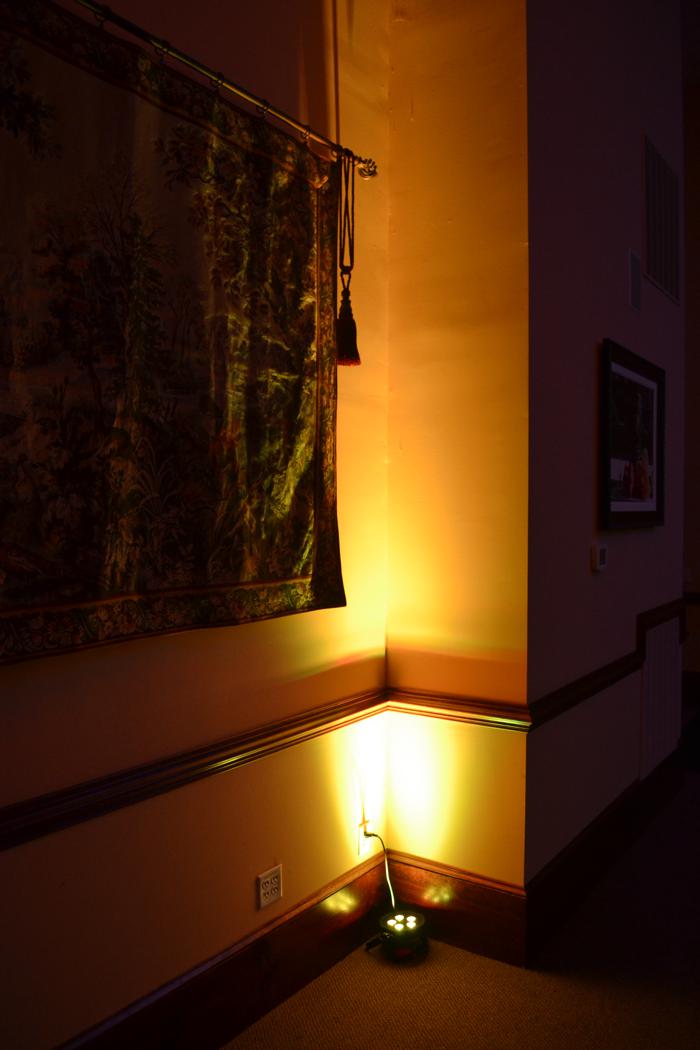 ---
Bistro Lighting
Globe lighting or Bistro Lighting is a great and inexpensive addition to any event. This is the newest trend for wedding lighting and it is sure to change the atmosphere of the entire area. This type of lighting can be setup indoors or outdoors (weather permitting) with ease. Combine it with the up lighting that matches your wedding colors and it is sure to be a night to remember.
Check out some pictures below of just a few ways we can setup the lighting. Contact us to see how globe lighting can be added to your event!
Contact Us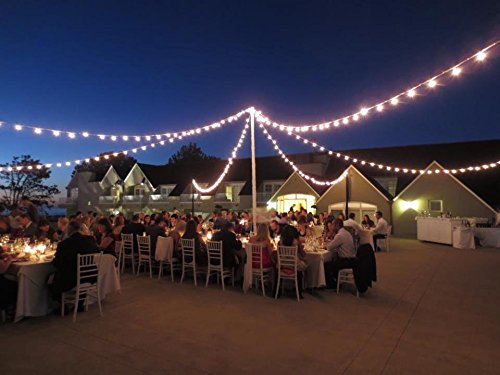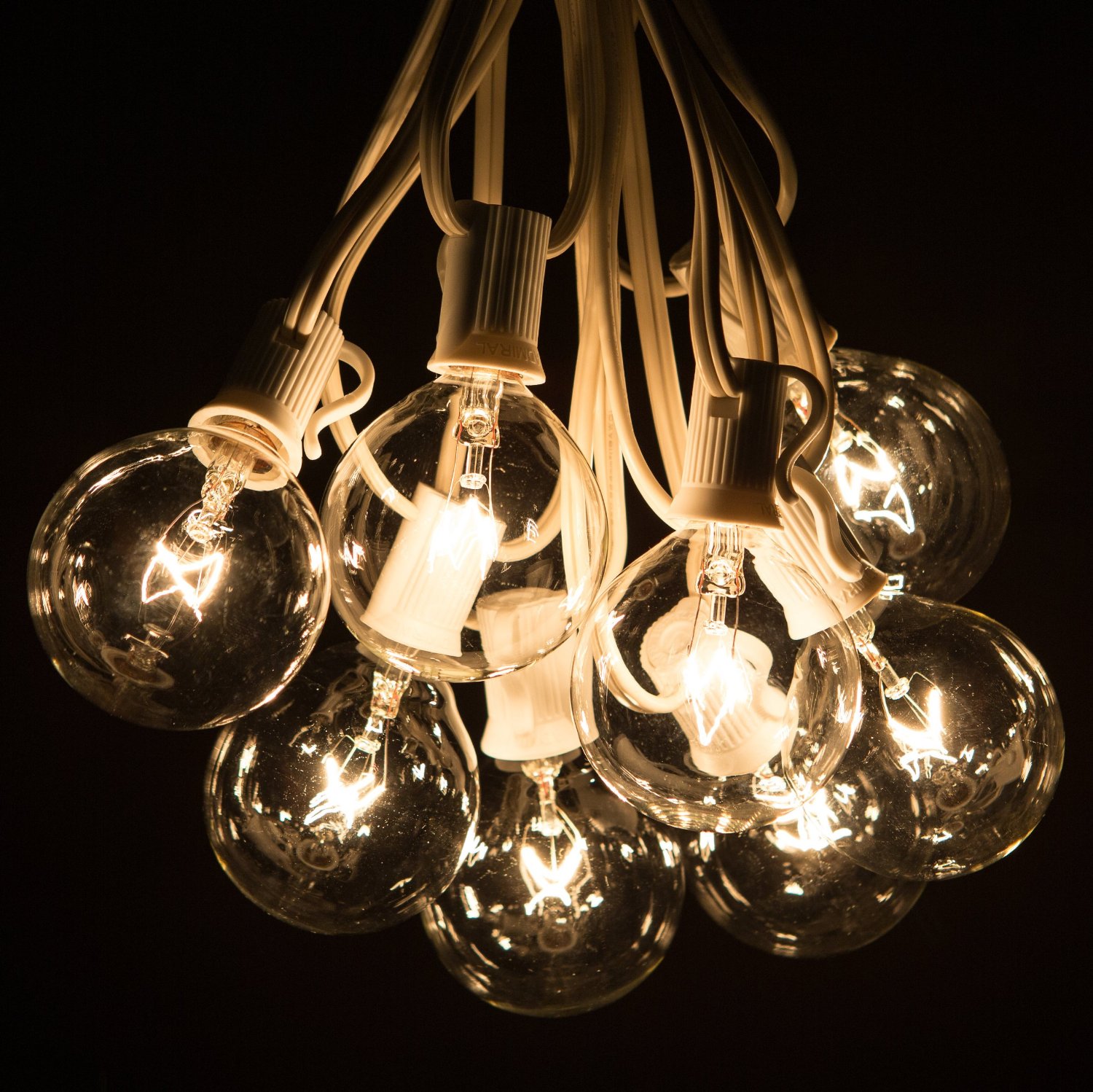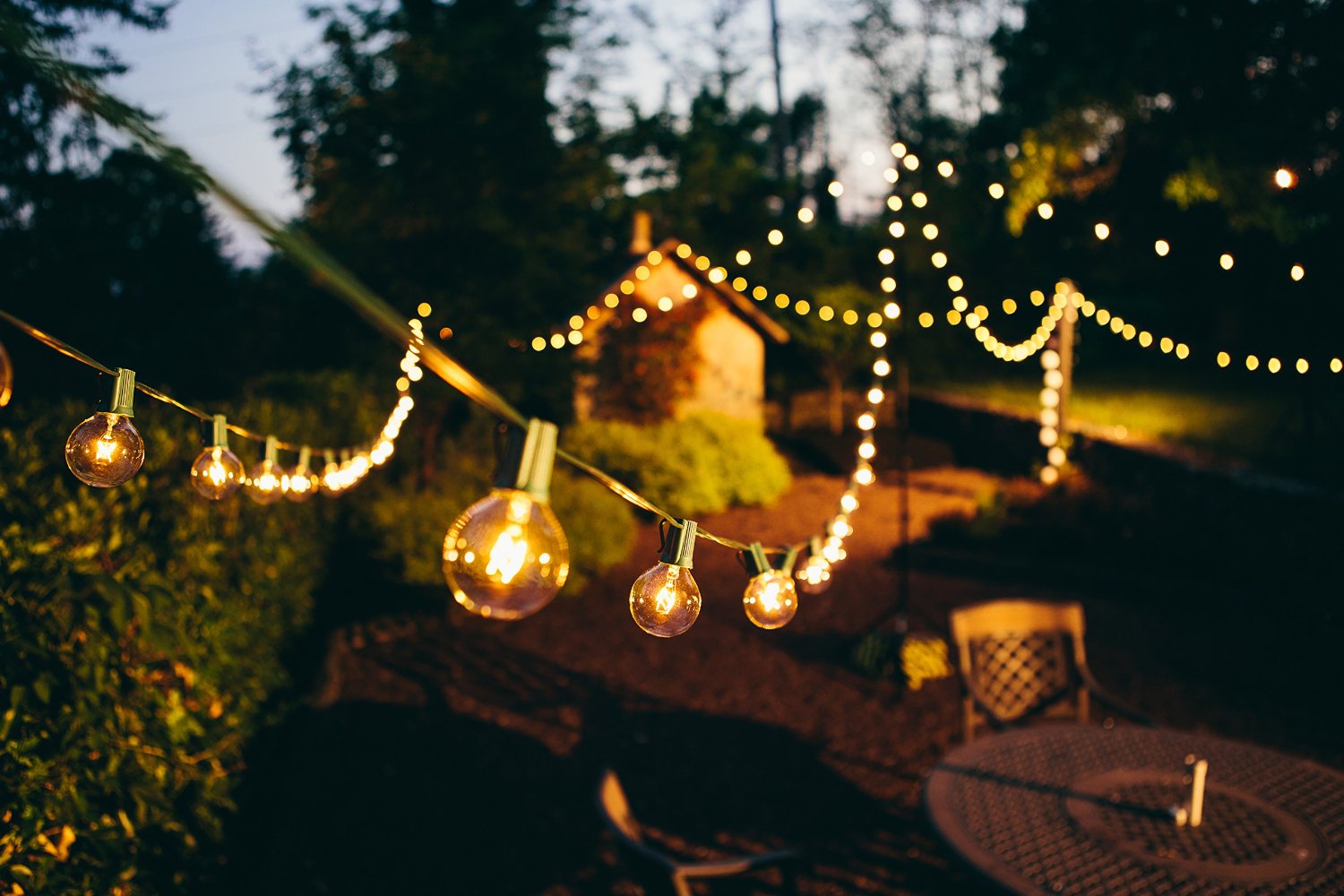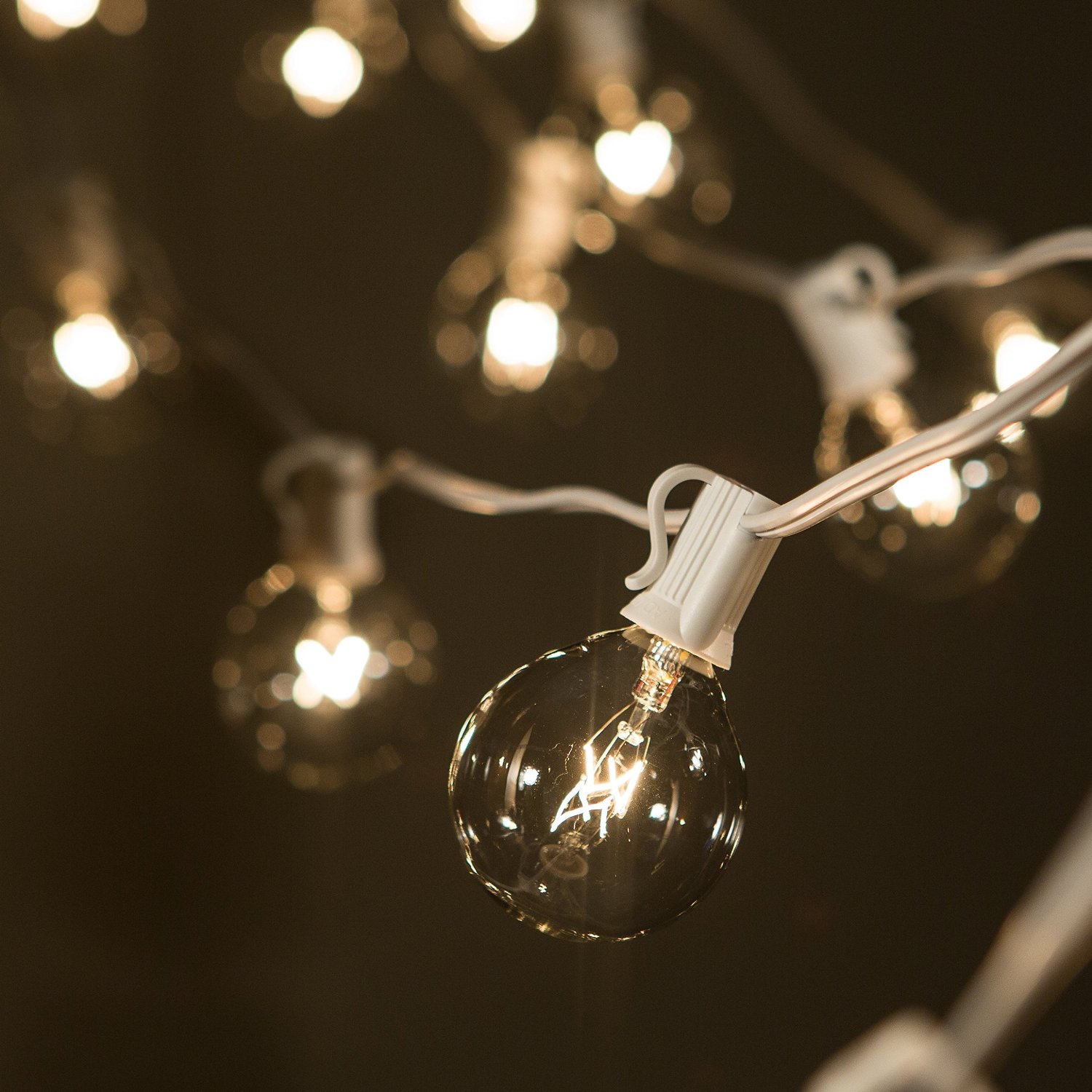 ---
Monogram
The sky is the limit on what you can do for your event with the lighting we offer. We will work with you over the course of your event planning to create a custom design that when a light is shined through, projects that design on a flat surface during your event.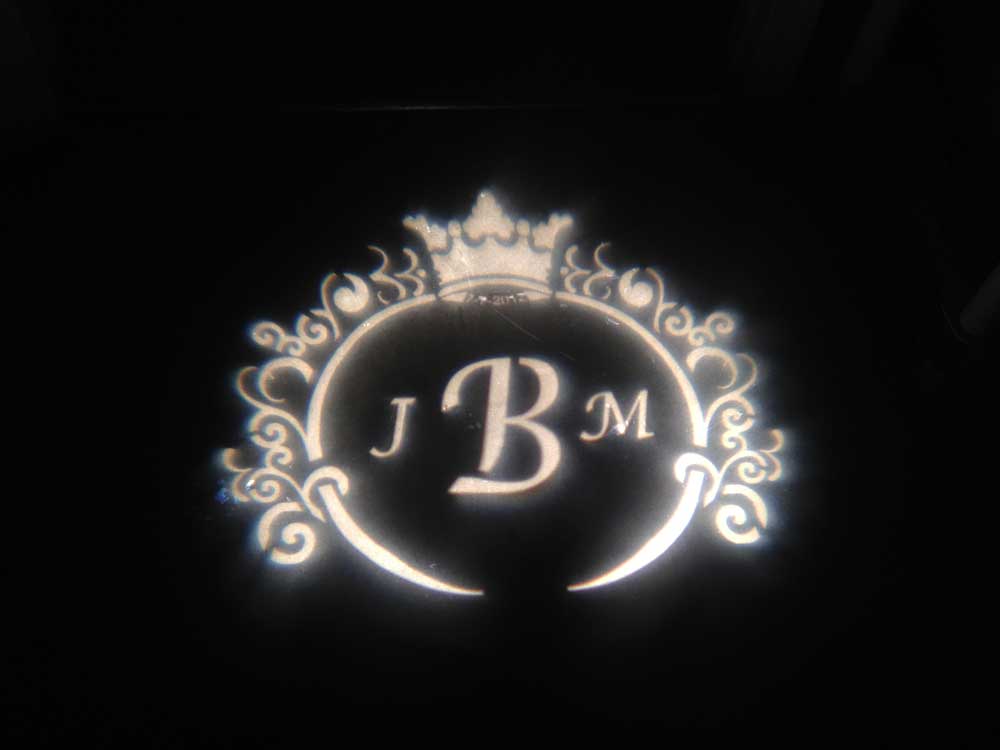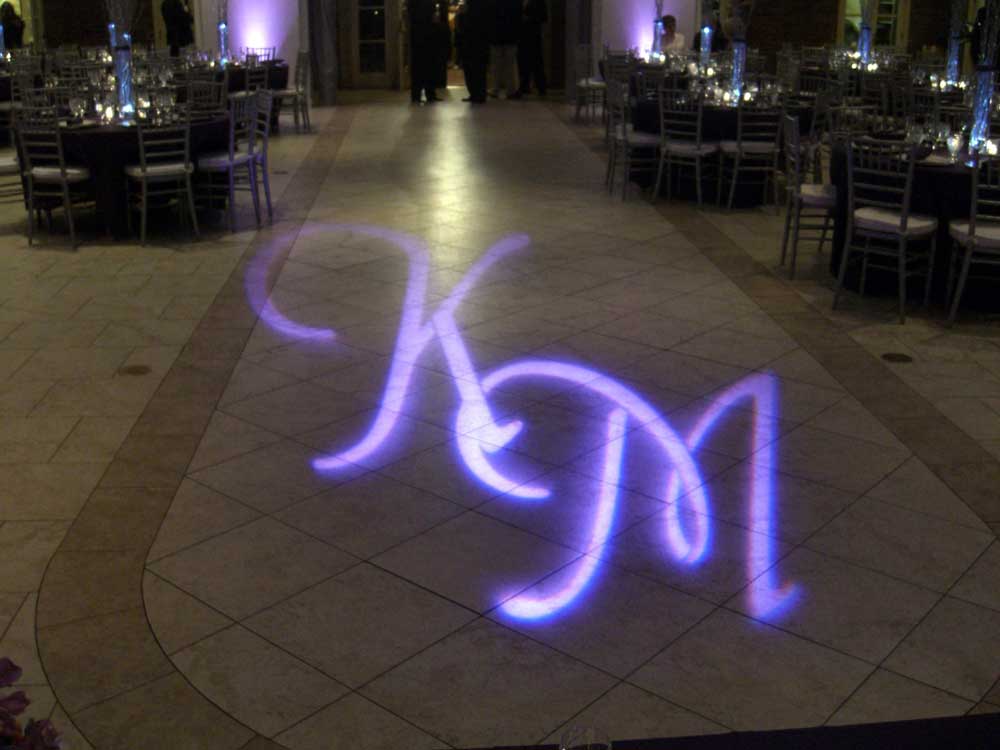 ---
Pipe and Drapery
Having pipe and drapery at your event can transform the room into a different venue. Using pipe and drape can also save you time and money of having to cover up walls or windows at your venue. Our pipe and drapery range from different lengths and heights so we can accustom to your event. We also have our LED uplighting that we are able to put behind or in front of the drapes to give the room more accent all while matching your wedding colors, no matter how many you have!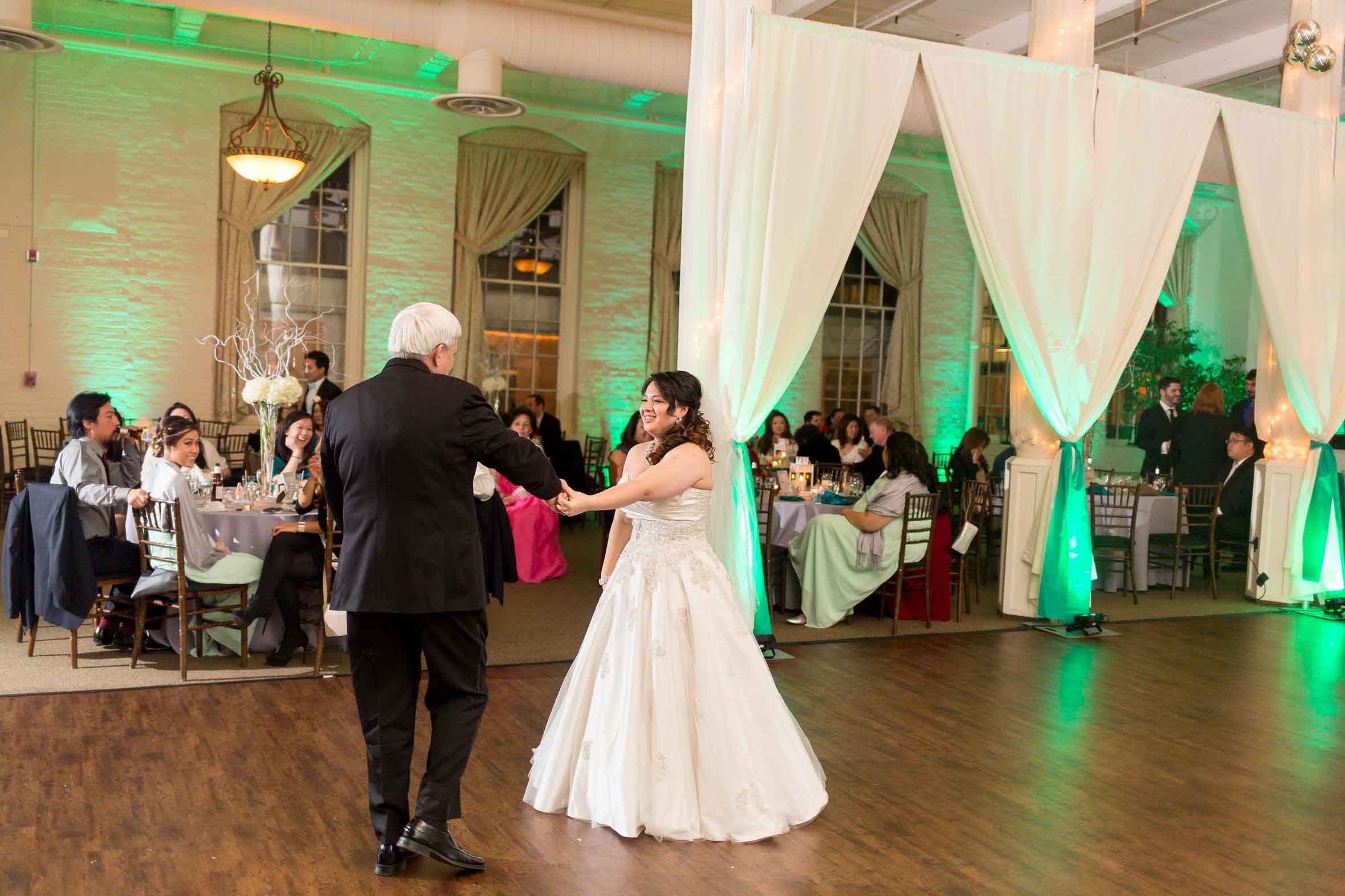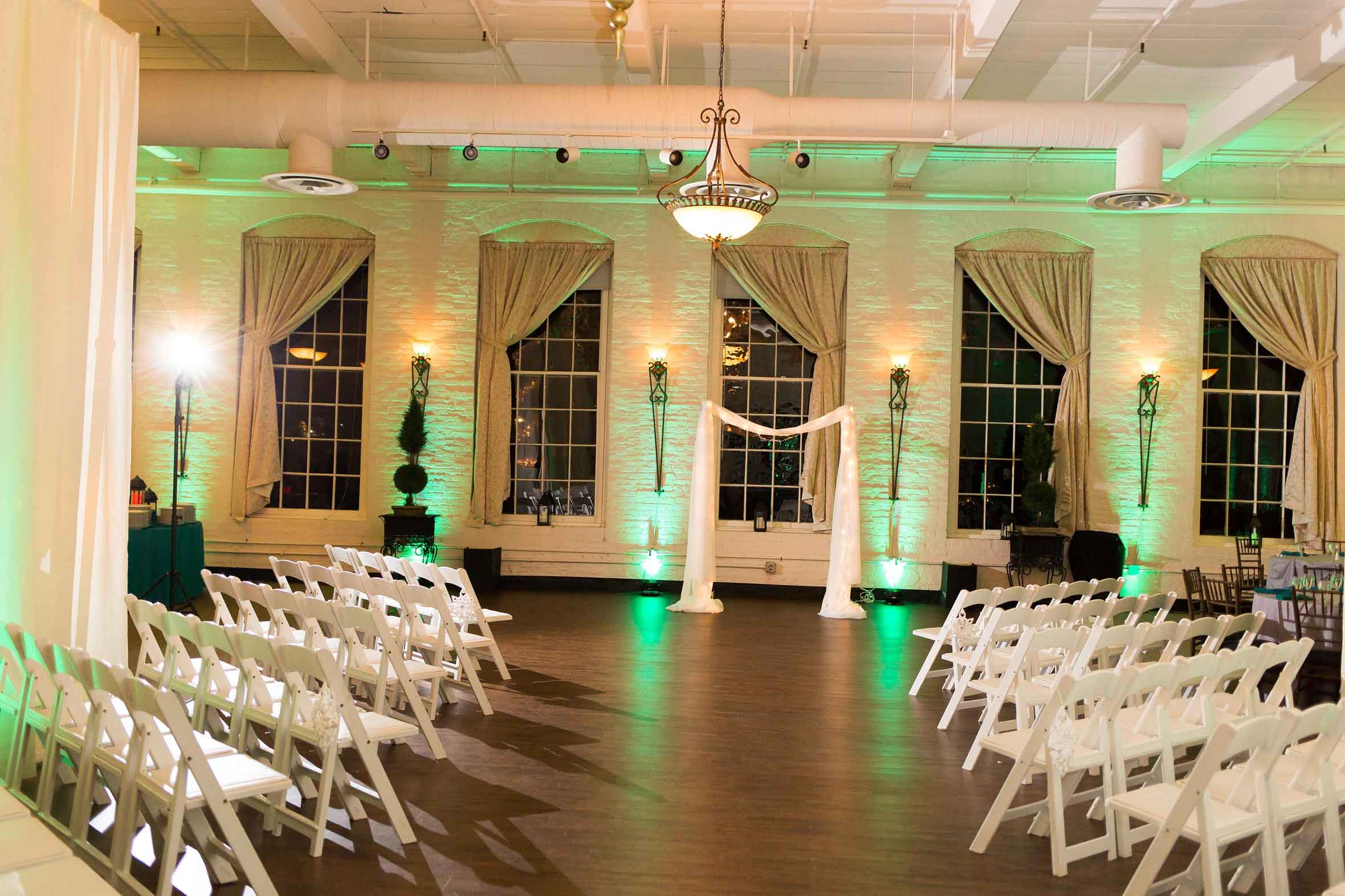 ---
Slide Shows
When we create your slide show you will notice the difference right away. Your photos come to life as the music tells the story. We have no problem scanning and color correcting your photos. Some photos can look faded or worn. We can fix that in most cases.
Digital photos are no problem either. You have many options and packages to choose from. The most important thing to remember is that the cost will be less than what you would expect to pay and the results are nothing short of awesome.
Slide Shows are great for Weddings, Anniversaries, Birthdays, and just about any event. Inquire about this option during your meeting with us.
. . . . . Additionally, I contracted for them to do something special for me. I wrote a song and arranged pictures of the newlyweds growing up and of their relationship to go with the song. They recorded the song in their studio and put the song into the slideshow for the wedding. They also put together a DVD with a beautiful cover for me, the couple, and the groom's parents. Then they set up the screen and showed the DVD at the wedding. It was so beautiful!!!! I'm telling you, these guys are amazing! Don't go anywhere else. They will do a wonderful job for your wedding.
Miriam Kook (8/1/15)

"Dear Crow Entertainment,
I just watched the slideshow again and I love it so much. I want to thank you for doing an excellent job on that. It was just what I wanted. I also love the cover and the picture inside- what a sweet touch. Thank you for working with me on that and fielding all of my concerns and questions. It has been a pleasure working with you."
Miriam Kook (8/1/15)

"Crow Entertainment went above and beyond to make our day unique, fun, and run smoothly. My dad passed away when I was a child, and I had this idea to put photos and VHS video clips into a slideshow. Donald and Brian sat with me for a total of more than 2 hours going through my clips, to get it just right. When the slideshow played there wasn't a dry eye in the tent. I wholeheartedly recommend Crow for all your dj, lighting, and production needs."
Laura Giarratano (7/11/15)