About Us
WHO WE ARE: Crow Entertainment, LLC is a full time, fully insured and employee based entertainment solution. We are an organization that insists on doing things right the first time with face to face meetings and unlimited consultations to make sure your event is perfect. We are a sustainable and local small business traveling just about anywhere to serve.
OUR HISTORY: Established in 1997, Crow Entertainment thrived mainly on weddings. This allowed us to specialize in weddings and go beyond the needs of our clients by offering wedding ceremony music, coordination, and specialized services. By 1998 we began to gain the attention of the corporate world, schools, and Venues around the DC and Metro area. In 2001 we moved our operation from Prince Georges County to Calvert County, MD and brought performance DJing to the area.
WHO AND WHERE WE SERVE: Though we are local to the Calvert and Annapolis regions, we travel quite often to other states. Our clients, however, come from all over. Over the years we have come to be one of the main sources of entertainment for places like Herrington on the Bay, The Chesapeake Beach Resort and Spa (Rod n Reel), Londontown, Running Hare Vineyard and all over. Whether it's local or in a different state, we go there. Travel to the DelMarVa region is no problem. That goes for Pennsylvania and beyond.
OUR AFFILIATIONS: We belong to the ADJA, Bay Business Group and local business organizations. These organizations range from DJ and Entertainment Unions to locally active business groups with a strong focus on small businesses. Our company is deeply rooted in the community as we often use our time, talent and resources to support local organizations, charities and other worthwhile causes.
PRESENTLY: Crow Entertainment provides entertainment for hundreds of customers per season. Weddings and special events are our primary target. Our offerings besides professional DJs consist of Special event lighting, dance lighting, personalized monograms, Photo Booths, audio production, Slide show production, A/V service and much more. Combined with our DJ and lighting services, adding a photo booth was the next step. In 2013 we acquired the Smile & Click Photo Booth Company and now offer high quality photo booths. Read the full story. After years of hard work from our staff, Crow Entertainment has become the premier Photo Booth provider in Southern Maryland offering a real and automated photo booth for your event at a fraction of the cost. We've kept the original company name as the "pet name" for our photo booths. "Smile & Click." You will have a wonderful experience with our booths.
DOING BUSINESS: Our name has reached thousands yet we still focus on the small business approach. It is absolutely the best way to do business if you love what you do and aren't interested in simply chasing the dollar. Take comfort in knowing that you're not a number to us. There's nothing cookie cutter about entertainment. We make a comfortable living serving people. Because our foundation is solid we have been able to build on it. Our direction has always been about people. We are true service providers working for the customer and not the company. All anyone needs to know about our team can be summed up by saying "we are into peoplework, not paperwork."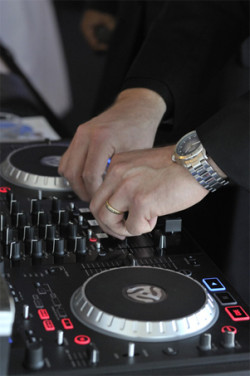 Places We Serve Most Often
– Annapolis Waterfront Hotel
– Celebrations at the Bay
– Chesapeake Bay Beach Club
– Chesapeake Beach Resort and Spa
– Hall at Huntingtown
– Herrington on the Bay
– Hilton Garden Inn of Solomons
– Historic Inns of Annapolis
– Holiday Inn of Solomons
– Jefferson Patterson Park
– Kent Manor Inn
– Loews of Annapolis
– London Town
– Mansion at Valley Country Club
– Robin Hill Farm
– Running Hare Vineyard
– Stone Manor
– Springfield Manor
– Swan Point
– Tremont Hotel in Baltimore
– Woodlawn Farm
– We cover the DMV, parts of PA, DE and beyond


Your event will be remembered based on the quality of your DJ